A modern company that incorporates what is most innovative and safe for the gum base industry, offering high quality and high performance products and services. Installed in RB Group's industrial complex, located in the city of Itapetininga, São Paulo state, our factory includes high quality equipment and is certified not only by the competent surveillance agency, but also by its customers.
Our processes follow the most rigorous quality and food safety standards, and we have solid good manufacturing practice procedures and specialized staff. All to serve with excellence customers in the chewing gum segment, both in the domestic and international markets.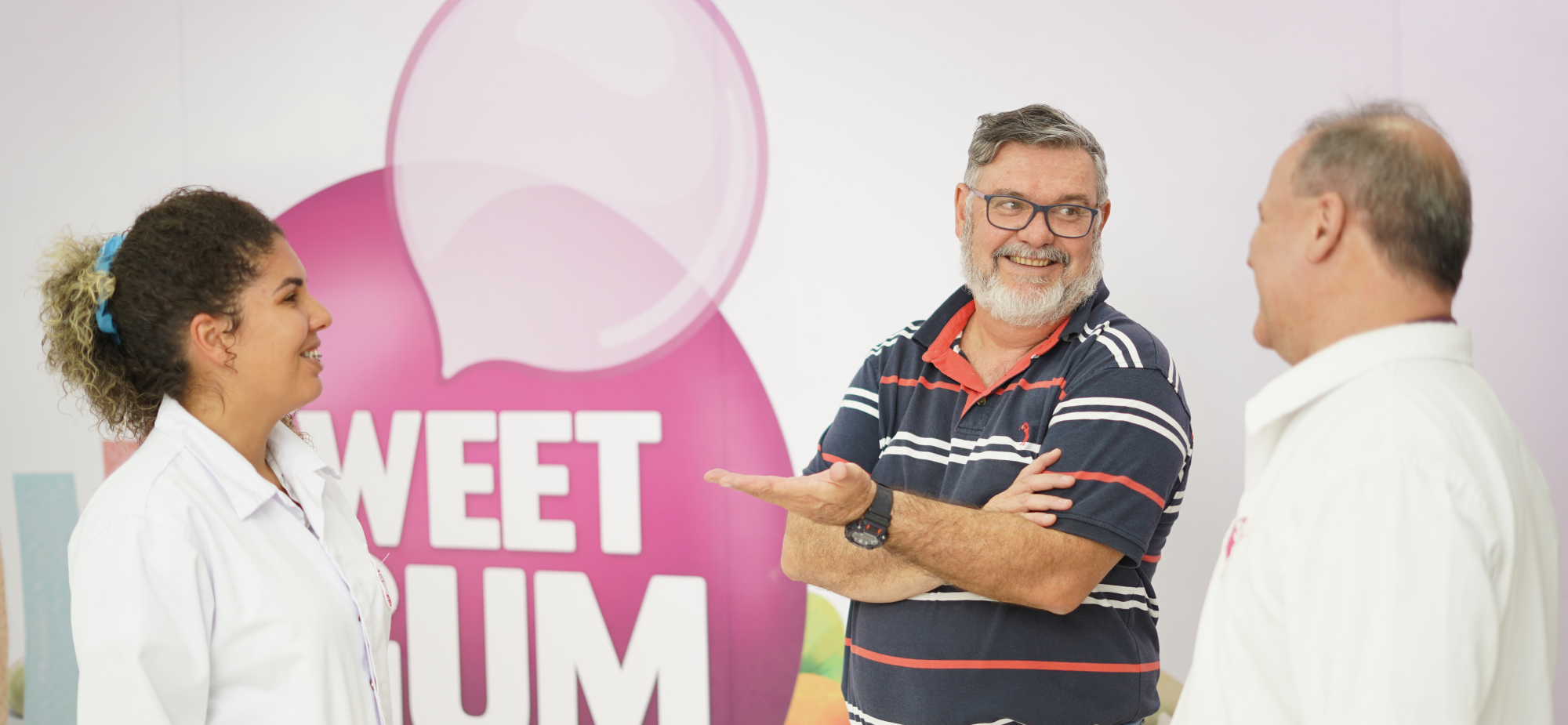 Sweet Gum, a cutting-edge company!
Founded in 2011, Sweet Gum is a base gum production unit of the RB Group, one of the largest and most important groups in the segment of production and marketing of rosin, turpentine and derivatives in the world. RB Group has over 100 years of history, many of these dedicated to marketing from start to finish.
Taking advantage of RB Group's verticality and vision of market opportunities, Sweet Gum was born.
Market Expansion internal and start of sales abroad.
With a focus on the quality of our products, our we are ISO 9001 certified.
Capacity Expansion and new line addition productive, new laboratory application technologies.

We have achieved the Halal seal,
to meet the requirements
of Islamic countries (Sharia).
Initiation of the ISO 22,000 certification.
Capacity Expansion of our warehouses and the Innovation lab and Development.
FAIR ADMISSION INTERNATIONAL
Fair Entrance International participating in ISM and Gulfood.